The Relámpago del Cielo Logo is the work of prolific Orange County artist Sergio O'Cadiz Moctezuma (1934-2002). O'Cadiz created numerous artworks throughout the county. Born in Mexico City, he moved  to Orange County in 1962. He studied art and architecture with contemporaries such as famed muralist, Diego Rivera. O'Cadiz's  works were seen throughout Santa Ana and Orange County in the form of street murals, and sculptures. However, over the years, many of O'Cadiz's artworks have been destroyed. In July 2019, a mural on Raitt Street in Santa was whitewashed. The mural was created in 1994 with the help of Santa Ana school children and community members. It depicted children holding  banners that read "education," "diversity," "love," "tolerance" and "peace."
Cypress College has conserved one of O'Cadiz' concrete relief murals. The "Library Mural" juts out from the front of the Cypress College Complex building. 
O'Cadiz's art also lives on in the Relámpago del Cielo logo. It depicts indigenous Mexican imagery with two lightning bolts accenting the company name.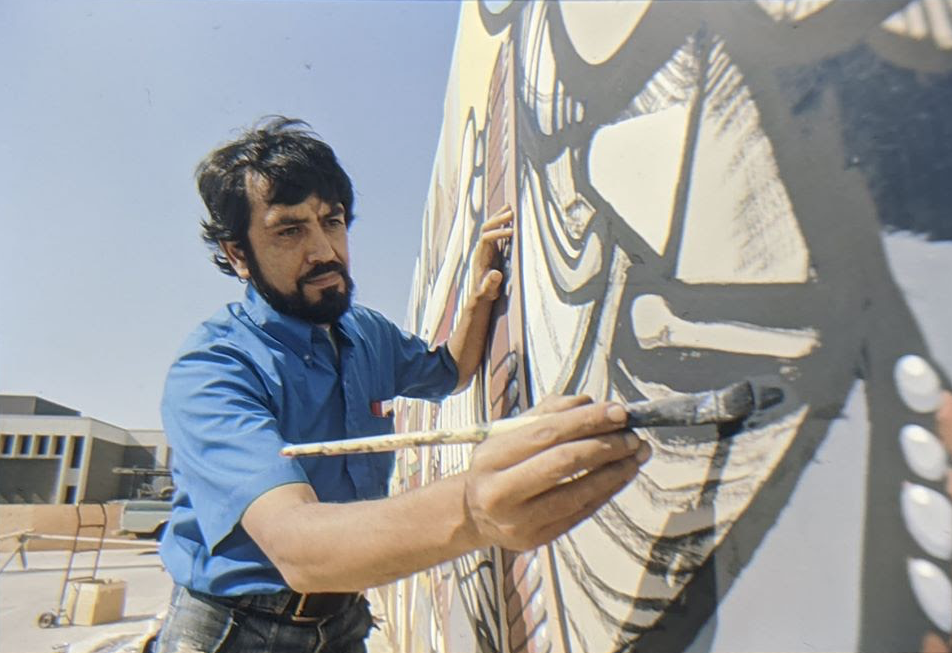 Photo Credit: The Shifra Goldman collection archived at UC Santa Barbara